Welcome to MajesticForm
Here's some more information about us and what we do
We provide self-hosted contact form source code to website owners and operators. We're grateful to have helped so many by providing them with the source code they need. Whether you're an aspiring webmaster or an accomplished developer, we're here to help.
---
Who's behind MajesticForm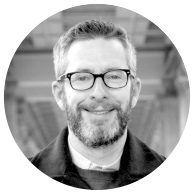 Hello everyone, I'm Stuart Cochrane, a long-time web-developer, designer, software architect, and all-round development guy. Back in 2004, when I was in charge of building and maintaining dozens of websites, I spent a lot of time building forms for them.
That's when I had the idea for this website, I wanted to share the contact form code I had developed, so others don't need to spend their time learning how to create them.
Over the years, I've rewritten the forms many times, often making use of the latest advancements which browsers have to offer.
---
What we offer
We provide contact form source-code to allow you to host them on your own Servers. You have the freedom to edit the forms to meet your own needs (change the style or add new fields for example). You can also have the confidence that any data sent through your forms will not be stored on any third-party systems. You will always be in charge of the data sent through your forms, as you should be.
Since this website launched in 2005 (previously freecontactform.com), we've recorded over 2.5 million contact form downloads and helped thousands of people get their contact forms up and running.
---
What we don't offer
Since this website started, many others have sprung-up offering website forms. Some of them have many features that you will not find here, but they usually have a different business model from us. Mainly they offer SaaS (Software as a Service), that you'd subscribe to. They will run the forms for you, on their servers, as long as you subscribe. Please be aware that they will always own your forms and any data sent using them. If you want to maintain control, they may not be right for you.
---
About our products
We have three main products available:
The free contact form which comes with just about everything you need to get started on smaller websites.
The contact form pro version which has everything the free form has, as well as reCAPTCHA V3 integration, email auto-responder, and no branding (white label).
Finally, we have an online form creator system that lets you build forms from scratch and generate full source-code. The code generated from this matches the standards of the Pro version.
---
Where are we based?
We're based in Glasgow, Scotland, UK.